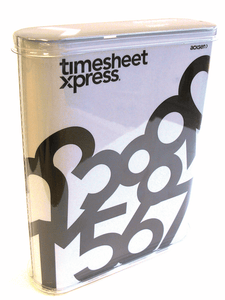 Includes 12 months of email Support and Upgrades.  Licence is perpetual use, no time limitations, renewing Support and Upgrades is optional.
Productivity and time-tracking for individuals and teams, allowing you to record time to Clients and Projects with associated Tasks, client charges and expenses can also be recorded. You can email your timesheets or expenses to managers for approval. Tasks and clients/projects are easily selected from a drop-down list which can be shared with colleagues, you may also set different on-screen colours each client, project or task. You can add notes to entered tasks, which are then summarised with time on various reports. The program has very powerful reporting and analysis graphs allowing users to bill clients or projects and to analyse where time is being spent by individuals. Timesheets and reports can be exported to most common file formats.

Various billing rates can be set for employees and projects. Tasks can be set as 'non-chargeable' which allows productivity and revenue to be calculated, the program has an activity manager and an overview for timesheets and projects.